South Africa will never be the same again especially with socialites like Cindy Makhathini roaming the streets… The curvy young Mzansi Celeb took to instagram to share her latest pictures looking fabulous and yeah the pictures are always naughty!
The ever smiling Cindy Makhathini had this to say with the pictures – They asked where am I meeting my surgeon,I told them half way😈🔥 💄MakeUp by @senzo_legacy 🌹Roses by @bloomsbyzn 📸Shoot by @nkosiemlaba
With over 1 Million Facebook Followers the young lady doesn't mind showing off her sexy body and she is also on the naughty freaky side seeing how she once cheated with the then Minister of home affairs Gigaba!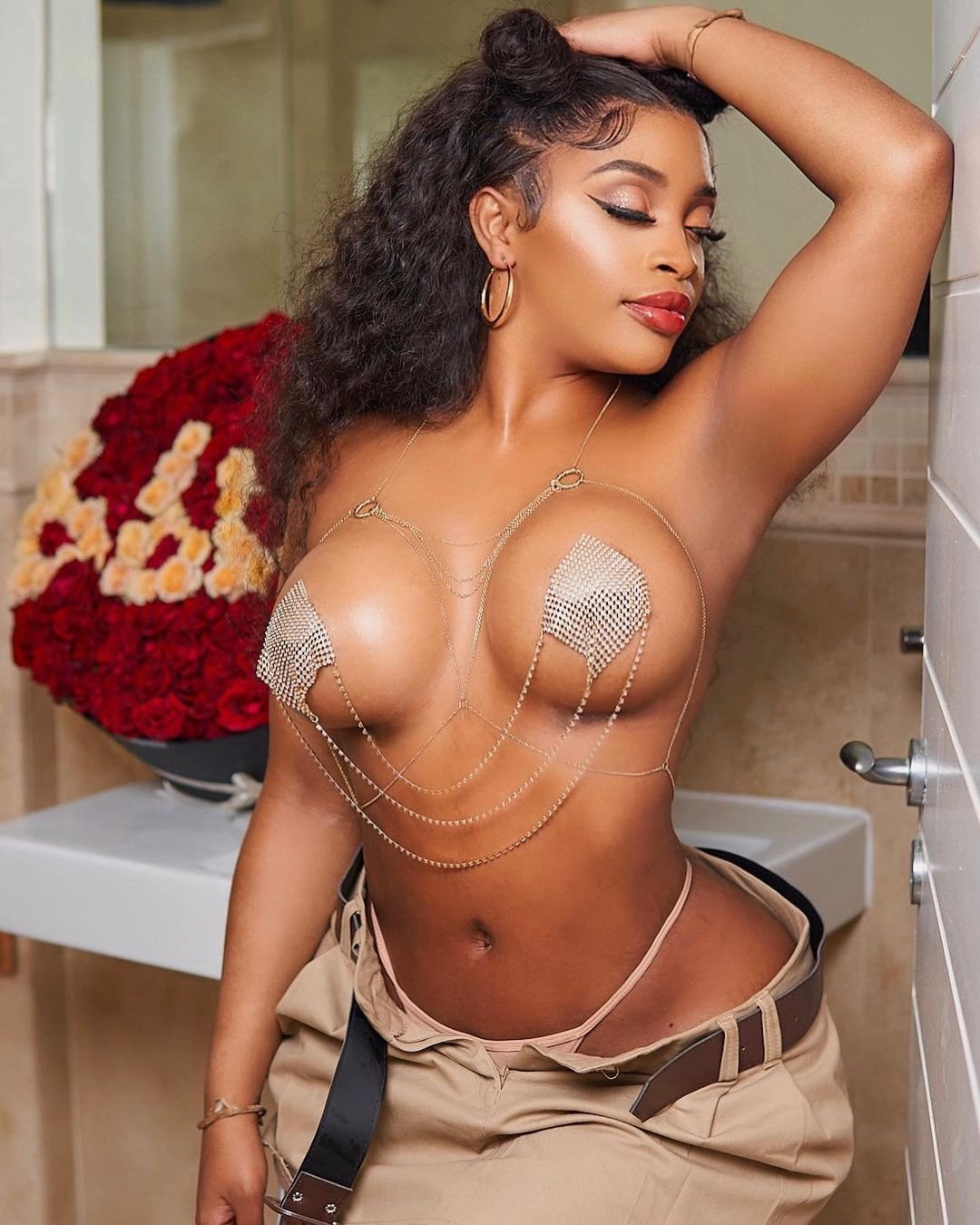 With a hot body like that who can blame the guy? I know most of you guys would cheat with her in an instant if given the chance… Anyways check out these amazing boob snaps of the curvy Cindy Makhathini! She really is amazing and i am sure we all agree! Would you tap that?