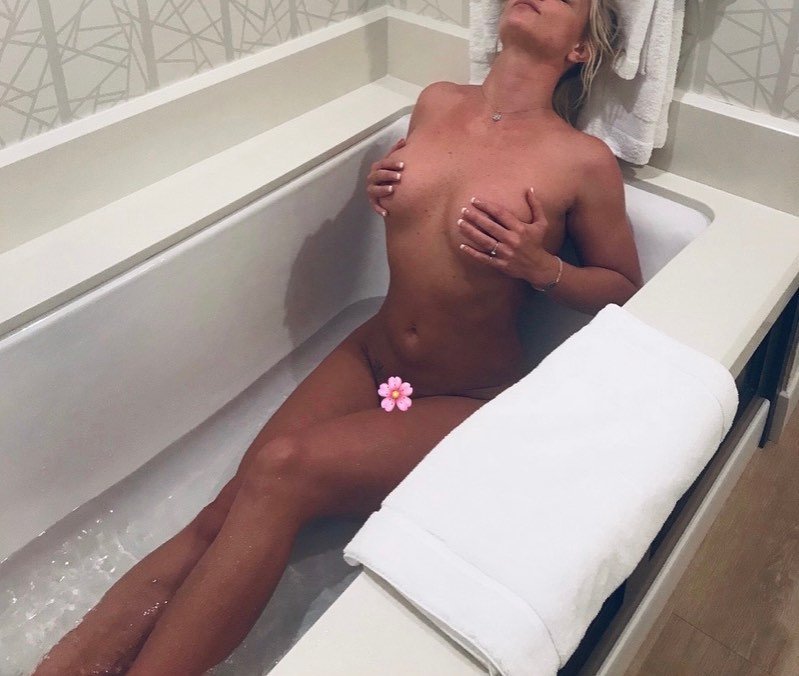 Britney Spears posts more Naked Pictures and the biggest question we are wondering is about… Is everything ok with her? All the same, we just hope she is ok and just showing off her naughty side just before Christmas. The pop star shared these amazing pictures in a bathtub wearing nothing!
With both hands covering her amazing boobs and a small flower covering her pussy its a pretty sight and we love every moment of it!
According to her caption, Britney Spears likes to suck… we wonder what lol! She said: I like to suck 😳😳😳🤷🏼‍♀️🤷🏼‍♀️🤷🏼‍♀️ !!! Never professional pics … sucking comes easy for me !!! Keep clapping bitch 👏🏻 !!!
Earlier Britney Spears got naked at the beach and left her fans asking for more… We love the naughty Britney Spears!